LES BÊTES SAUVAGES

(HD, 36', 2015)

un film d'Eléonore Saintagnan et Grégoire Motte

Une coproduction red shoes et Michigan films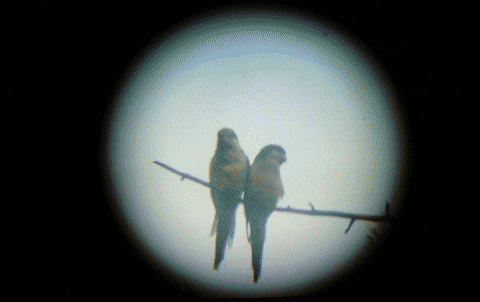 SYNOPSIS


FR / À la frontière franco-belge, la population de renards s'est accrue de manière extraordinaire. À Bruxelles, la perruche verte à collier a colonisé les parcs de la ville. En Colombie, des hippopotames importés d'Afrique vivent maintenant à l'état sauvage, terrorisant la population. Ces animaux ont été déplacés de leur milieu naturel par les hommes et se reproduisent à vive allure, suscitant des réactions ambivalentes dans leur milieu d'accueil.


EN / On the border between France and Belgium, the population of foxes increased in a extraordinary way. In Brussels, the Rose-ringed parakeet colonized the parks of the city. In Colombia, hippopotamuses imported from Africa live now in wild nature, terrorizing the population. These animals were moved from their natural environment by the men and breed quickly, producing ambivalent reactions in their new environment.


TEASER DU FILM

_________________


Ce film a bénéficié de l'Aide au film court du Département de la Seine-Saint-Denis en partenariat avec le CNC, et de l'Aide de la Fédération Wallonie-Bruxelles.
Projet présenté au FIDLab 2012 – Prix CVS.
Avec la participation de Hors Pistes / Centre Pompidou, l'ESAAA-résidence Summerlake, Idem+Arts dans le cadre de son programme de résidence.

_________________


DIFUSION
2017
Cinéma du Centre Georges Pompidou, Paris (FR)
The Player, FRAC Poitou-Charentes, Angoulême (FR)
Institute of Contemporary Arts, London (UK)
Hors Format, le Dahu (Nantes)
2016
Doc Fortnight, MoMA (New York)
Le confort moderne (Poitiers)
FIFE, Paris (FR)
Rencontres Cinema-Nature, Dompierre-sur-Besbre (FR)
Salerno DOC Festival (IT)
Iselp, Brussels (BE)
2015
FID Marseille, Compétition française (FR)
Festival Silhouettes, Paris (FR)
O'ciné, Maubeuge
Avant-première au Méliès, Montreuil-sous-Bois (FR), avec un court inédit de Jacques Rozier
FIAC Paris (FR)
Kunstwerk Berlin (DE)
Cinéma Galeries Brussels (BE)
Les artisans Filmeurs, Vannes (FR)
2012
FID LAb 2012, Prix CVS